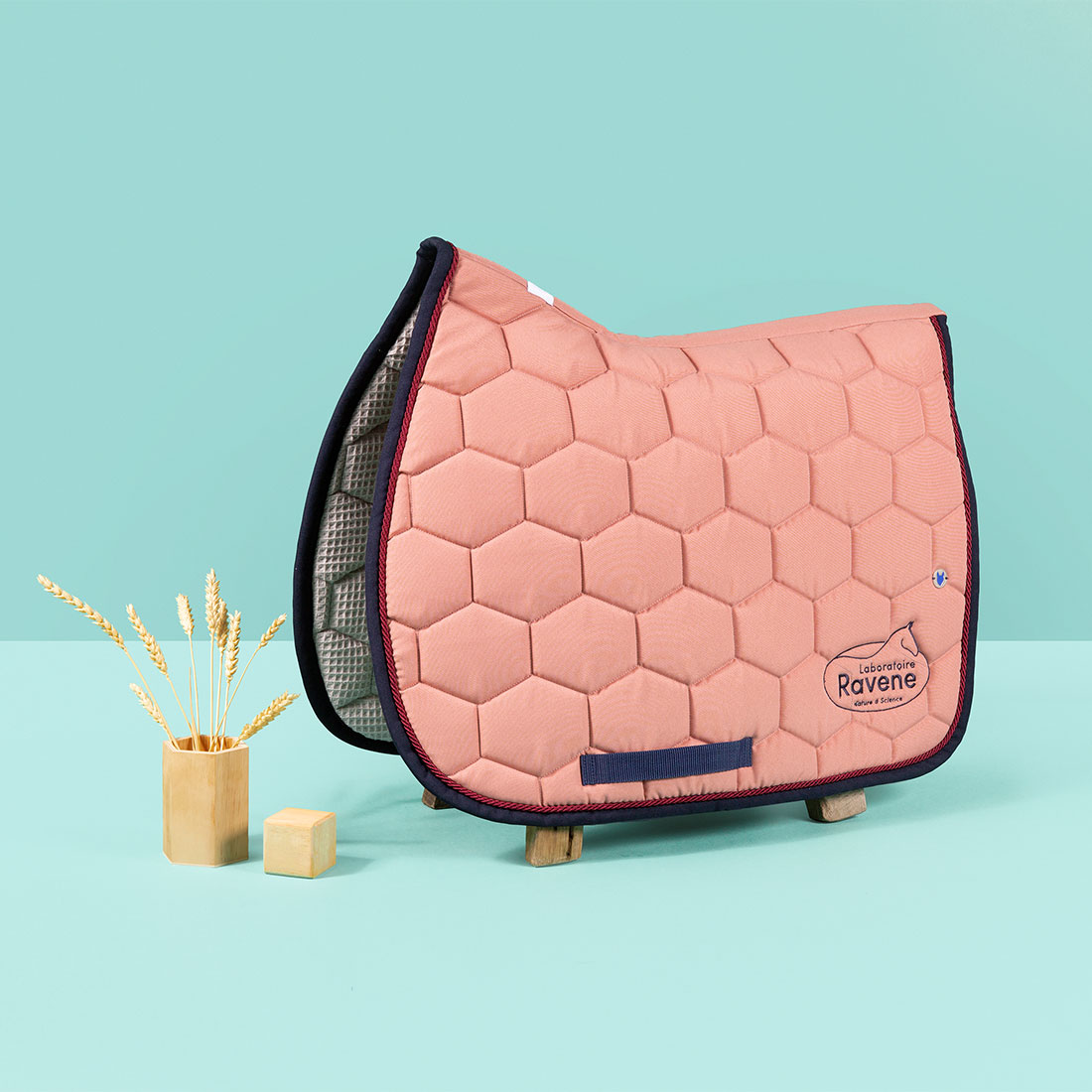 RAVENE LIMITED EDITION SADDLE PAD – PINK
2700
RAVENE LIMITED EDITION SADDLE PAD – PINK
Nous sommes très heureuses de vous présenter la nouveauté My Ravene : 2 nouveaux coloris de tapis ! Fabriqués en France par Equ'Idées.
Pour les amoureux des couleurs pastels et colorées, ce tapis vieux rose avec une cordelette bordeaux et le bord bleu marine est idéal pour mettre en valeur votre compagnon à la maison comme en concours !
Le tapis : coupe classique, intérieur en nid d'abeille.
We are pleased to offer you the latest My Ravene exclusivity: two new paddle pad color ways! Made in France by Equ'Idees.
This dusty pink saddle pad with bordeaux and marine lining is ideal to dress up your horse for at home trainings or at shows!
The saddle pad: classic cut, honeycomb inside fabric.
Classic cut and honeycomb fabric inside
Old pink with a burgundy cord and a marine blue cord
Simple and elegant
2700
formulas developed by experts
Customised care protocols