Expertise
The Ravene Laboratory offers a wide range of unique formulas, designed specifically for horses.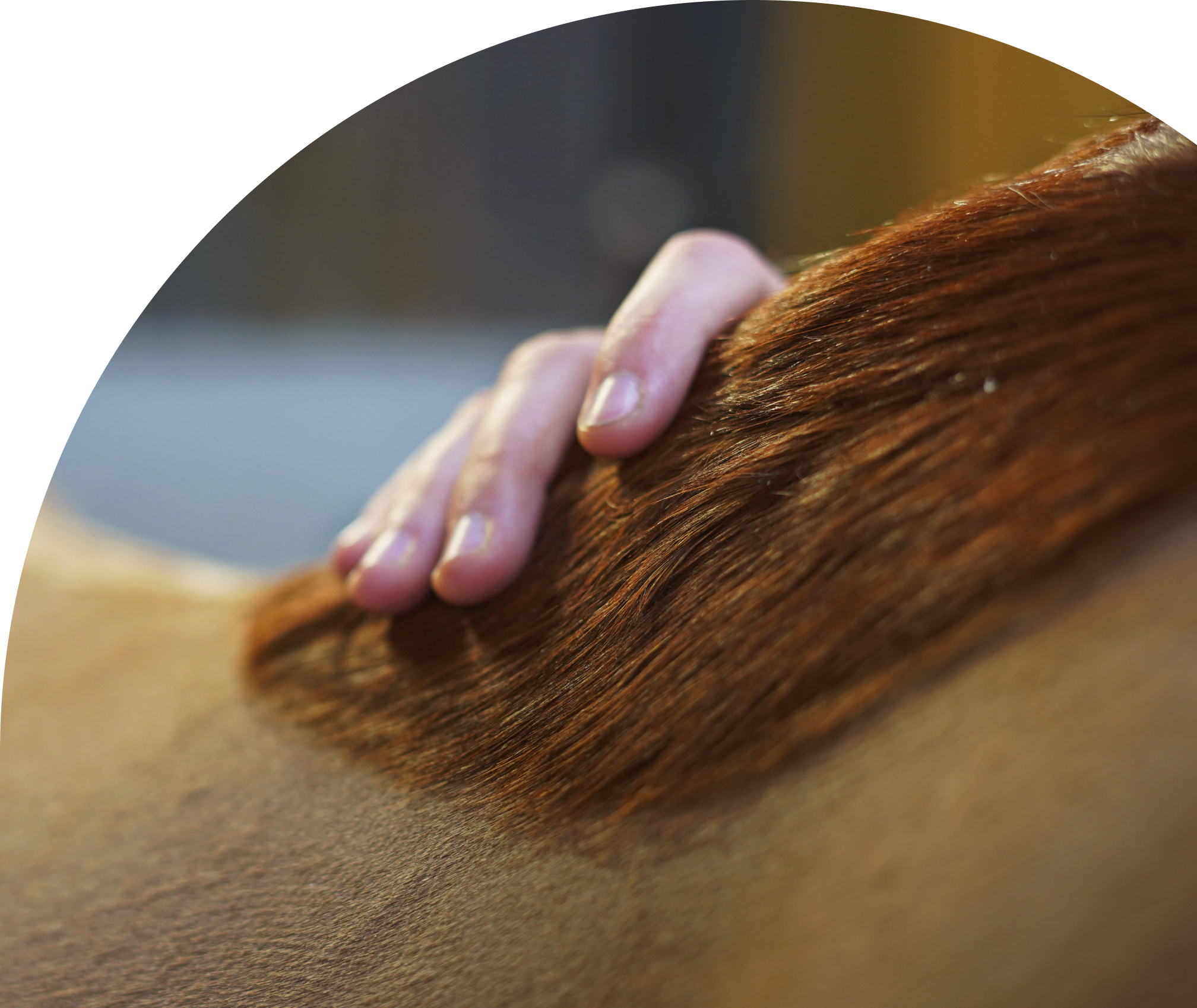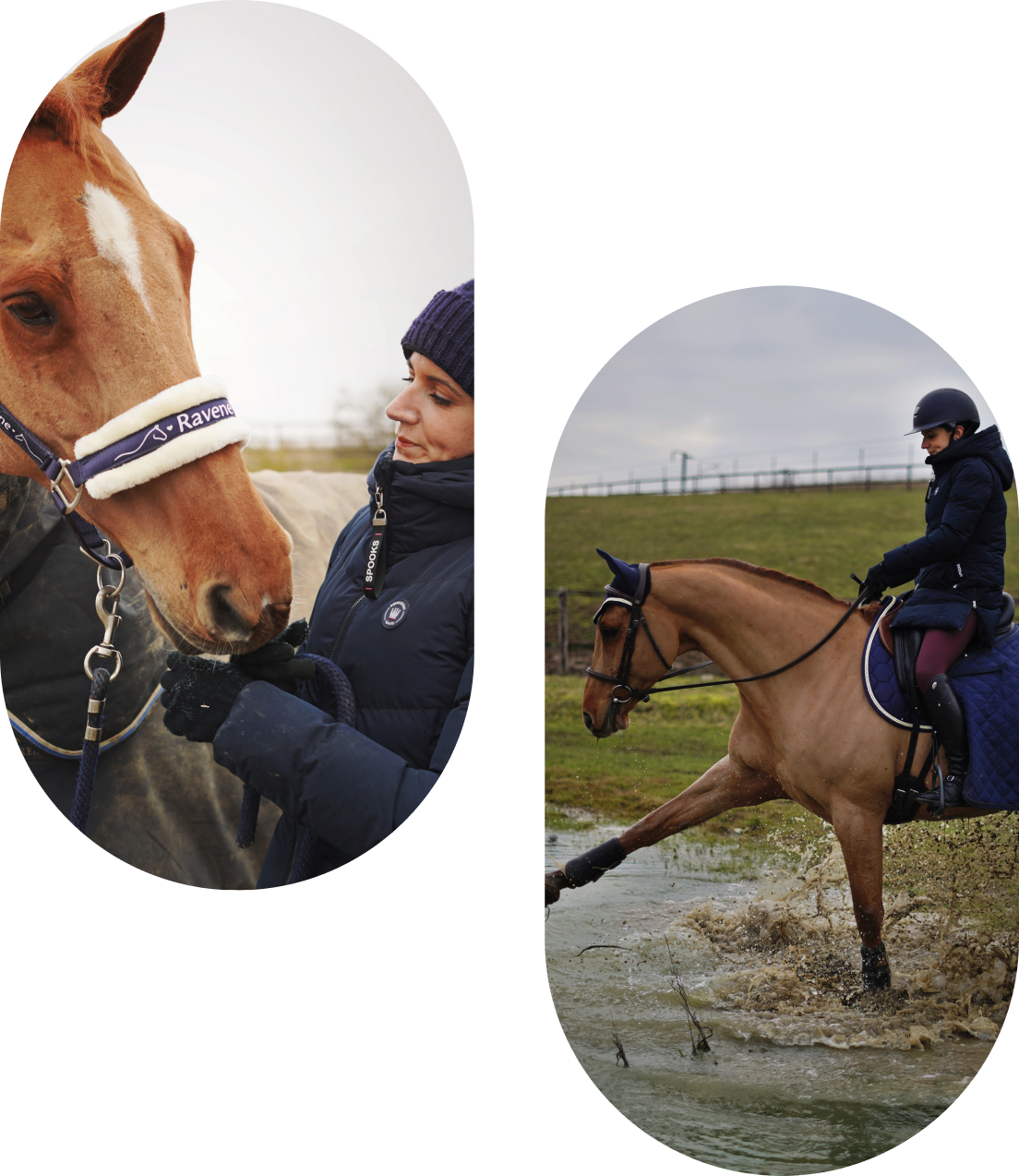 35 years of experience
The Ravene Laboratory is a part of Audevard Laboratories, the horse health specialist since over 35 years, and is thus benefitting from its veterinarian team's expertise.
A laboratory dedicated to horses
As a horse expert, the Ravene laboratory develops specific formulas tailored to their needs and physiology.
The best of nature
Ravene products embody the art of getting the best from nature and combining it with science, to develop the best formulas for your horses.
A gathering of passionate horse people
Young and old horses caretakers, riding club riders, leisure or show riders, amateur to pro levels, breeders, coaches, stable managers… A community gathered around the love for horses.
A link between the both of you
The horse/human relation is complex and valuable. Whatever your discipline is, the grooming and care moments get us all gathered around our horses. They are a part of our and our horse's daily life and shape our relationship.
A Ravene product is a link between you and your horse. Easy to use and understand and pleasing for your horse to receive, in order to help preserving your pair's unique relationship.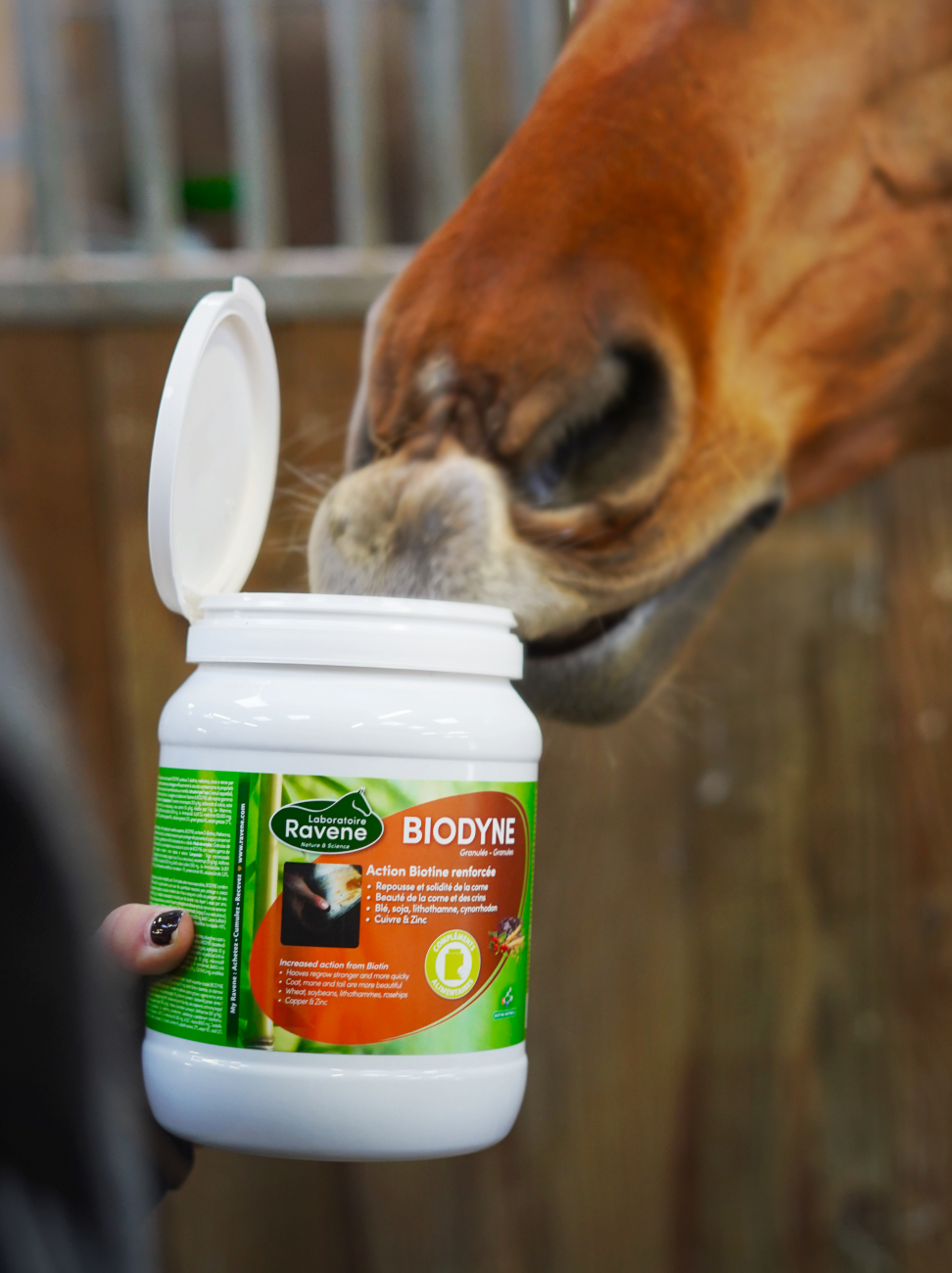 A commitment to our horses and our planet
Ravene is your partner for a rational and sustainable consumption, by offering numerous refill solutions, enabling you to keep your empty bottles and re use them multiple times. Our packages' materials evolve to match our values: vegetal origin plastic, recycled plastic…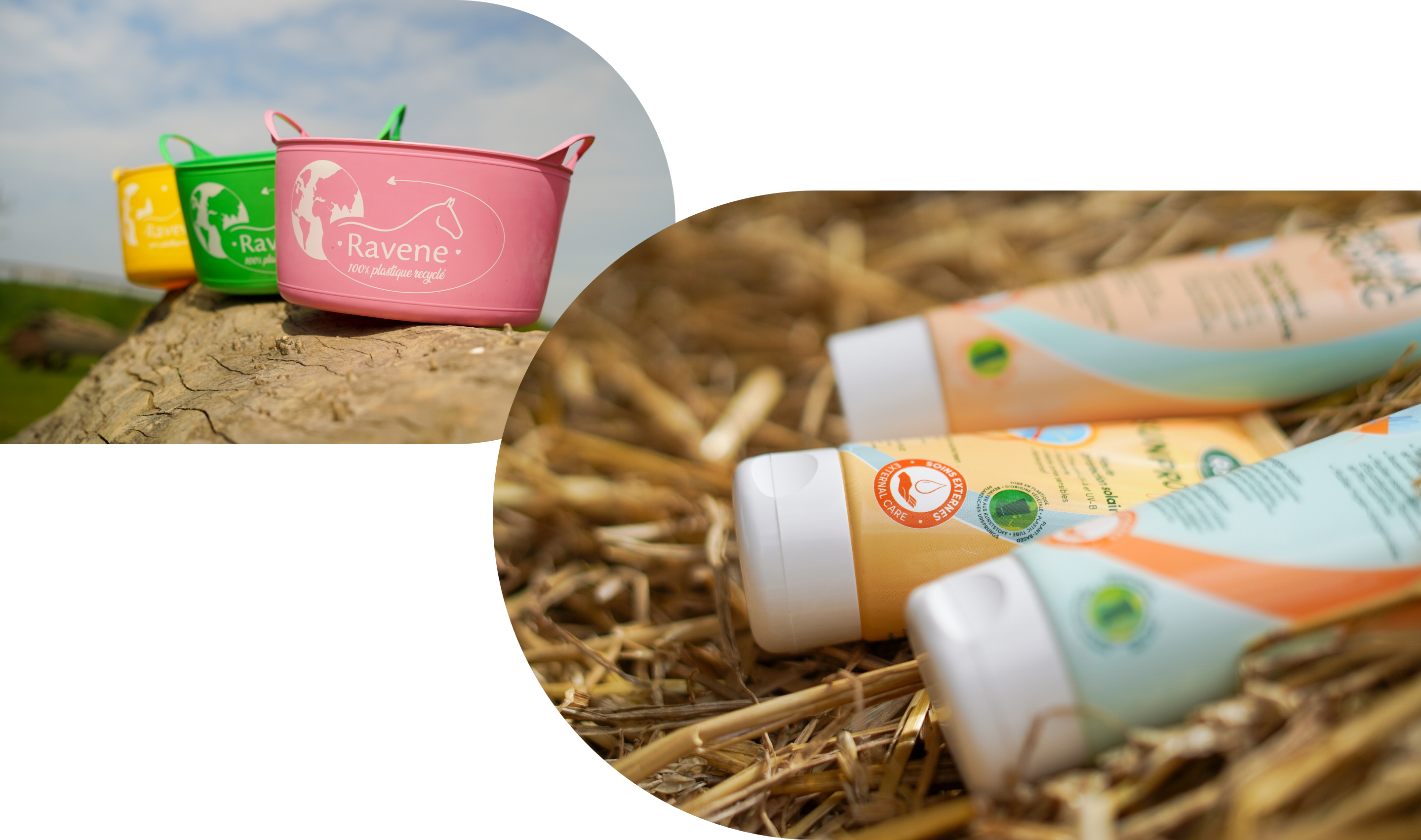 A team of professionals
We work in collaboration with renowned horse riders in different disciplines.
They take part in the development of our product prototypes by testing them. A panel of selected users from different disciplines) then validate the first step prior to production.
Accordingly, all our products have been tested and approved.
meet the Ravene team