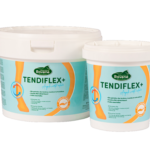 TENDIFLEX +
Active green clay
17.94 €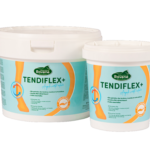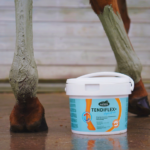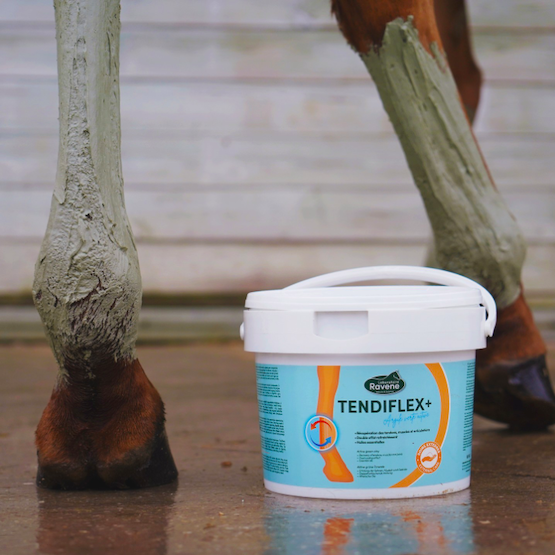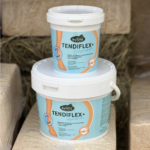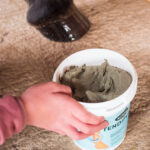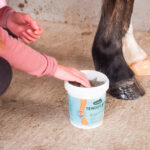 TENDIFLEX +
(En achetant ce produit vous cumulez : 90 sur MyRavene )
Active green clay
NEW FORMULA!
Pleasant application, so easy to rinse off!
After exercise, the musculoskeletal system of a horse requires care for good recovery. Tendiflex+ tightens the tissues and has a soothing effect on the tendons, muscles and joints. Its cooling action speeds up recovery.
Formule développée en tenant compte des éléments de dopages concernant le taux de menthol. Nos analyses, conformément au programme ADP ont montré que le produit n'était pas dopant.
Tendiflex's formula complies with doping regulations (menthol rates). Our analysis (Anti Doping Program certification) has confirmed that this product is doping free.
Livraison

OFFERTE

 dès 49€ d'achats

Paiement sécurisé
Tips & user guide
TENDIFLEX +
User guide
Apply a thick layer (at least 1cm), leave to dry then rinse off with water.
Tip: Place Tendiflex+ in the refrigerator for an even greater cooling effect!
Ingredients
Green clay, glycerine, wild mint essential oil (Mentha arvensis), tea tree essential oil (Melaleuca alternifolia), menthol.
Caution: contains wild mint. May produce an allergic reaction.