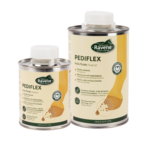 PEDIFLEX
Versatile foot care
23.8 €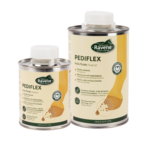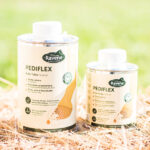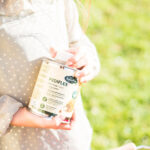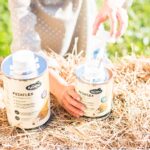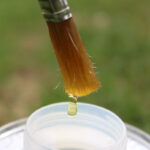 PEDIFLEX
(En achetant ce produit vous cumulez : 120 sur MyRavene )
Versatile foot care
No feet, no horse! Pediflex is a quick and essential care product to improve the resistance of the feet of your companion with year-round moisturising.
This liquid formulation is very easy to apply thanks to the integrated brush. Unlike hoof grease, PEDIFLEX won't melt in summer or harden in winter.
Versatile, it can be used all year round and is ideal in winter, because it must be applied to wet feet! It strengthens the horn while allowing the foot to breathe and the moisture escape.
The integrated brush has been lengthened and reaches the bottom of the pot!
Pediflex is available in 500ml or 1L.
Ce produit s'il est ouvert ou descellé à la livraison ne pourra être retourné.
Livraison

OFFERTE

 dès 49€ d'achats

Paiement sécurisé
Conseils & Mode d'emploi
PEDIFLEX
Mode d'emploi
Apply Pediflex to the horn, sole, frog and external surface of the foot whenever you have the opportunity. Combining the action of Biodyne, a Biotin based nutritional product, with that of Pediflex, protects the hoof of your horse both inside and out.
Composition
Pediflex is a natural plant-based fluid ointment. Laurel oil moisturises and nourishes the hoof horn, the plant base and eucalyptus form a protective barrier and make the hoof shine.
PETROLATUM, BRASSICA CAMPESTRIS SEED OIL, LECITHIN, LANOLIN, LAURUS NOBILIS FRUIT OIL, EUCALYPTUS GLOBULUS OIL