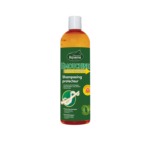 EMOUCHINE PROTEC SHAMPOO
Treatment shampoo
13.64 €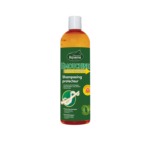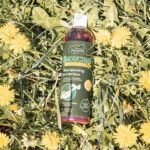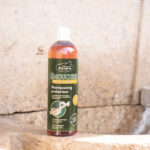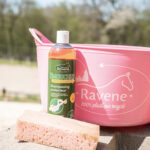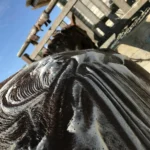 EMOUCHINE PROTEC SHAMPOO
(En achetant ce produit vous cumulez : 70 sur MyRavene )
Treatment shampoo
A horse's skin is thinner than a human's and has a less acidic pH. It is therefore advisable to use products specifically formulated for horses that respect the sensitivity of their skin and reduce dermatological reactions.
EMOUCHINE SHAMPOO provides:
– Cleanliness and shine: cleans and dissolves fats, sweat and dust and has a cosmetic effect on the hair and coat.
– Protection for the horse's skin: respects the specific pH of the horse and deeply moisturises the skin.
– Suitable for light and dark coats
– Convenient application thanks to its bottle and gel-like texture.
Livraison

OFFERTE

 dès 49€ d'achats

Paiement sécurisé
Conseils & Mode d'emploi
EMOUCHINE PROTEC SHAMPOO
Mode d'emploi
Pour EMOUCHINE SHAMPOO directly on the horse, after wetting, rub in with a soft brush and create a foam. Rinse with water. For lasting protection against insects, use EMOUCHINE TOTAL spray when the horse is dry.
Composition
Sodium laureth Sulfate, Sodium chloride, Caaprylyl Glucoside, Hydrolyzed keratin, Hexyl cinnamal, Triethylene glycol, Linalool, Citric acid, Benzyl alcohol, Propylene Glycol, Eugenol, Methylchloroisothiazolinone, CI 19140, Magnesium chloride, Magnesium nitrate, Methylisothiazolinone, CI 17200, Parfum.