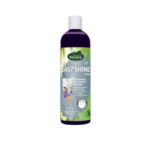 EASY SHINE GREY
Shampoo for grey/light coloured horses
13.6 €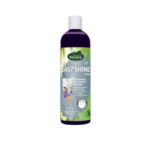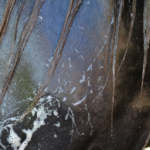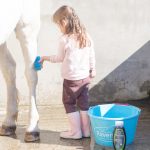 EASY SHINE GREY
(En achetant ce produit vous cumulez : 70 sur MyRavene )
Shampoo for grey/light coloured horses
Sun, rain, sweat and dust… your horse's hair and coat are under constant attack!
The intensive action of Easy Shine Grey is ideal for grey or light-coloured horses.
Additionally, a horse's skin is thinner than a human's and has a less acidic pH. It is therefore advisable to use products specifically formulated for horses that respect the sensitivity of their skin and reduce dermatological reactions.
EASY SHINE Grey cleanses and makes the hair and coat visibly shinier. It revives colours and brings dull hair back to life, while respecting its integrity.
Ce produit s'il est ouvert ou descellé à la livraison ne pourra être retourné.
Livraison

OFFERTE

 dès 49€ d'achats

Paiement sécurisé
Conseils & Mode d'emploi
EASY SHINE GREY
Mode d'emploi
Pour Easy Shine Grey directly onto the wet horse, then work into a rich lather using a brush. Rinse with water.
Composition
Sodium Laureth Sulfate, Sodium Chloride, Capryl Glucoside, Parfum, Calcium Hydrolyzed wheat protein, Chamomilla Recutita Flower Oil, Excipients.