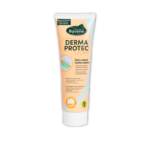 DERMA PROTEC
Versatile skin care
17.8 €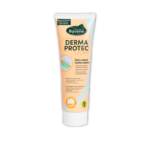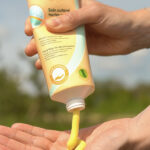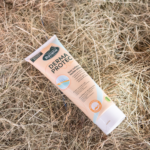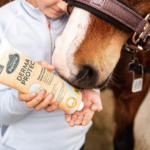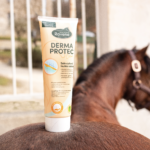 DERMA PROTEC
(En achetant ce produit vous cumulez : 90 sur MyRavene )
Versatile skin care
A new formula
In this new formula, we have kept our main ingredients: Calendula oil and beeswax. We also have added Aloe Vera and lemongrass. This new formulation grants Derma Protec with a better resistance to extreme temperatures. No more issues with getting the cream out of the tube when it's cold out!
A daily essential
Derma Protec purifies the targeted areas: pasterns, withers, at the girth's placement… It creates a barrier against external aggressions (e.g. insects) or repeated mechanical actions. Its gentle formula promotes hydratation and skin integrity. Optimal adhesion, respects the color of the coat.
A new, eco-friendly tube
If you can notice right off the bat Derma Protec's change in packaging, know that the material used for the tube also has changed. Indeed, it is now made out of  plant based plastic.
Ce produit s'il est ouvert ou descellé à la livraison ne pourra être retourné.
Livraison

OFFERTE

 dès 49€ d'achats

Paiement sécurisé
Conseils & Mode d'emploi
DERMA PROTEC
Mode d'emploi
Apply Derma protec directly to the area. Reapply at least twice a day until the problem disappears. It is advisable to clean the area before applying Derma protec. Avoid contact with the eyes. For optimal use, keep Derma protec at room temperature (between 8 and 28°C).
Composition
Sulphur, zinc oxide, chlorhexidine, Calendula officinalis (essential oil).